Odynovo customers Richard and Terah have just finished their Indian tour, which they enjoyed thoroughly. They toured many amazing attractions such as the Taj Mahal, Amber Fort, and the Ganges River, etc. However, the most unforgettable experience of their Indian trip is, of course, their magical wedding in Jaipur. Richard and Terah sit in front of the magnificent Taj Mahal in Agra.
"It was the most magical and fantastic event!" Terah answered when asked what she thought about a wedding, "The guides, driver, and the lovely people at the temple made this special day absolutely the best day of my life. Having no idea what to expect, we were both so happy that it went so well. "
So how did it all happen?
Richard and Terah decided to visit India, whose diverse culture, rich history, and delicious food always seem fascinating to them. Hence, they looked online for businesses that offered custom private tours and discovered Odynovo. Having read many excellent customer reviews, they decided to contact Odynovo and see what it could offer.
Laura Li, an experienced travel consultant at Odynovo, received the inquiry from Richard. She responded to Richard very quickly and in great detail. As soon as they confirmed their travel dates, Laura worked with them to design a tour that met all of their requirements.
However, just about a month before their Indian tour, Richard and Terah wanted to get married while in Jaipur, which would make the trip very special. So Richard asked Laura whether Odynovo could help them with some simple arrangements.
The moment Laura learned that Richard and his fiancée Terah longed to marry in Jaipur, stylish Indian wedding clothes came into her mind. She could imagine how happy Richard and Terah would be if they could get married in such a romantic city in an exotic land, and she would make every effort to help fulfill their wishes. So she spent hours researching and thinking deeply about how she could create a simple but memorable and meaningful wedding for them.
These were what she thought could be the essentials of their wedding: beautiful wedding dresses, a local temple where the wedding would take place, a priest who would help do the rituals, a wedding photographer, local staff in Jaipur office who would attend the wedding, a wedding vehicle to escort them, and a nice dinner with good wine.
Together with Richard, Terah, and Jaipur office staff, Laura worked out a detailed wedding plan that would ensure everything went well.
When the big day came, everything went to plan. Terah, the lovely young lady from the Jaipur office, arrived with two dresses for Terah to choose from. She helped Terah dress and called the driver to pick up a bindi for her forehead, which she did not know was needed. The guide took Richard to a local shop for a traditional Indian outfit called a sherwani, his wedding clothes, and a turban. "He was so handsome!" Terah recalled. An Indian girl adorns Terah's hand with beautiful henna, which is typically applied during special Hindu weddings and Hindu festivals. The beautiful bride and the handsome groom
The lovely couple were then escorted by a vehicle to a local temple where the ceremony was to be held. A photographer was invited to capture their most cherished moments, and a local priest did marriage rituals in English and helped sign their marriage documents, serving as a token of remembrance. A priest doing the wedding rituals for Richard and Terah in a local temple Richard and Terah walking around the fire, praying and exchanging vows of duty, love, fidelity, and respect
In the evening, they had a wonderful dinner at the hotel to close out the memorable day. All were well planned by Laura. It was such a special and magical day that they would always remember! A nice group photo with Odynovo Jaipur office staff
Richard and Terah were very grateful to Laura, the Jaipur office staff, and all the other people who made this special wedding possible. "Thank you all so much for making our dreams come true!" Terah said in her letter to Odynovo.
What Our Clients Say About Us
"Great Customized Service" "Exceed All Expectations" "Highly Recommended"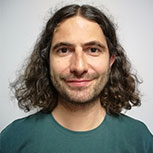 CONTACT A TRAVEL EXPERT
1-to-1 Service | Reply within 24hrs | Expert's Advice
SUBSCRIBE TO WIN A FREE TOUR
Subscribe to our newsletter for a chance to win a 5-day Japan tour for two people! And more insider travel news, exclusive offers, and inspiration will be sent straight to your inbox.