Happiness is one of the top things that most travelers seek during their journey. To get away from the chaotic stream of daily life and gain pure happiness, Bhutan, the world's happiest country, can be your perfect destination. Here are the reasons.
1. Gross National Happiness (GNH)
Gross National Happiness, not Gross National Product, is seen as the most important measure of progress in this small, remote kingdom in the Himalayas between India and the Tibet Autonomous Region of China. The 5th king of Bhutan said that Gross National Happiness (GNH) is the link between the most important values of kindness, equality, and humanity. It also stands for development with values. It measures the development of a country in a more holistic way. The "happiness" in GNH means true, abiding happiness rather than fleeting pleasurable moods. This idea encourages people to live in harmony with nature and to realize their own natural wisdom and how brilliant their minds are.
So, what does this mean for travelers? You can expect to meet friendly local people who always have smiles on their faces, and get to know the well-preserved cultures, simple way of life, and pristine nature. You can also expect to find out the true meaning of happiness. Girls wearing traditional clothes and sweet smiles
2. Purify your minds
"Looking at beauty in the world is the first step towards purifying the mind. " -- Amit Ray, an Indian enlightened spiritual master.
The Bhutanese live in a gorgeous land with over 60% of the land being unspoiled wilderness, and they can look at beauty everywhere to purify their minds and delight themselves.
Bhutan has never been colonized, which gives the people optimism. They laugh and enjoy life, and that is contagious. You can easily feel their happiness when seeing their smiling faces. A happy young boy with a contagious smile
Adequate and high-quality sleep also contributes to happiness. According to a survey, about two-thirds of Bhutanese get at least eight hours of sleep per night, which is much more than those in most countries, especially industrialized countries. It is well-documented that sleep benefits happiness and overall health. Try to do as the Bhutanese do and sleep at least eight hours per night when you are here. You'll feel refreshed from body to soul.
3. Let nature be your guide
Environmental protection is one of the 4 pillars of GNH. The Bhutanese always live in harmony with and have full respect for nature, making Bhutan one of the only ten biological diversity hot spots in the world. Nature is carefully protected and remains untouched and in a pristine state. So just let nature be your guide. Hike a mountain to enjoy the glorious greeting of the rising sun. Trek through a forest wilderness to wash your spirit clean. Admire the flowers of every color blooming among the fields. Or watch the stars shine brightly in the darkness and let them ignite your imagination. Just as John Muir, an American environmentalist, said, "In every walk with nature, one receives far more than he seeks."
Get some handy tips of Bhutan trekking: Druk Path experience. A gorgeous view of Paro Valley
4. Less is more
The Bhutanese learned about happiness and how to find it in their lives when they were very young. Schools also offer happiness lessons. Life here is simple but happy. Kids play with mud, grass, sticks, and other easily accessible things from nature. If these pieces of equipment are broken or lost, no need to worry. These are free and can be easily replaced. The adults also live simply. They are uninterested in television, radio, or the internet.
It inspires us to learn to simplify our lifestyles and be satisfied with what we have rather than want. Simple living can give us a sense of satisfaction and happiness. Kids have fun playing football on a simple "football field."
5. Do your best to help the rest
Most Bhutanese believe in Buddhism, which guides them to be pure of heart, mind, and intention and brings them joy, kindness, and inner peace. They are aware of suffering and very compassionate and willing to help people who are facing hardship. Even the poor with little to give will try their best to help those in need and brighten their days. Besides, they also avoid causing pain to others, even to animals. Fishing is the only legal "hunting" form. So all living creatures here roam freely without the possibility of being killed for food or fun. An old but kind man
Inspired by their kindness and our social responsibility, we at My Odyssey Tours started to do our best to help children in need in Bhutan. If you are interested in, please read our post More Happiness Will Be Created in Bhutan for more information.
6. Take the road less traveled
Bhutan is now on its way to pursuing national happiness and progress. When you step into Bhutan, you will find this country so special that happiness is considered to be more important than the economy alone. Its ancient culture and traditions will make you think differently about nature, life, death, happiness, and yourself.
And people here are so friendly and kind. Kindness is a way to happiness. No traveler will forget his visit to Bhutan, the so-called "The Last Shangri-La". A scenic country road in Bhutan
7. A word of advice
Bhutan is a land of ancient monasteries, awe-inspiring natural beauty, and happy people. It appeals to travelers from all over the world. If you are inspired to take a wonderful Bhutan trip, here is a word of advice. Switch your mindset before departure. Leave behind all the negative thoughts and preconceptions you have had before and travel with an open mind. Look for the positives, and you will find true and pure happiness. Enjoy the beautiful scenery and old monasteries, and let your worries flutter away in the breeze as the colorful prayer flags do.
Life is a journey. To travel is to take a journey into yourself. Why not start your next travel adventure and experience pure happiness now? You can always reach us at for any enquiry and question.
What Our Clients Say About Us
"Great Customized Service" "Exceed All Expectations" "Highly Recommended"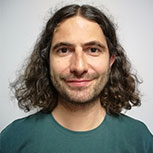 CONTACT A TRAVEL EXPERT
1-to-1 Service | Reply within 24hrs | Expert's Advice
STAY IN TOUCH WITH US
Subscribe to our newsletter so we can provide you with insider travel information, exclusive offers, and discounts.