After supporting a skill training program in India in October, My Odyssey Tours sponsored a moral education program in Nepal this November, to further honor its 2017 CSR commitment.
The program aimed to help kids develop compassion, understanding, and respect in Navakiran Children Home, a government-registered orphanage affiliated with the Social Welfare Council (SWC) in Lalitpur, the third largest city of Nepal after Kathmandu and Pokhara. Founded by dedicated Mother Sabitri Pokharel almost two decades ago, with its funding mainly from individuals and society, Navakiran strives to provide deprived, parentless children with formal education, shelter, and a loving family-like environment. The subject – of moral education was determined by Parish Kumar Pokharel, the orphanage in charge, based on the needs of the kids. "I personally feel that in the present world people are busy making money they have no time to reflect or practice morality. Therefore, I thought it would be better if we train young minds to practice empathy from an early age." Parish talked about the importance of moral education for the kids in Navakiran. "It is important to learn about moral values to be a better human being, to be compassionate, to respect and love, to understand others."
The program lasted for a month and was conducted on a weekly basis. Two experienced teachers, Ms. Kalina Rai Pradhan, and Ms. Nripa Malla, from Rato Bangla School, volunteered to plan and deliver moral lessons to the kids in the orphanage. Dipen and Rita, Odynovo's local staff in Nepal, also assisted with the classes.
The teachers used the strategy of think pair and share and dramatization and created many engaging hands-on learning activities to make sure every kid would participate. "We wanted children to be confident, good listeners, good orators, to have a wide vision, problem solvers, and critical thinkers." Said Kalina. In the third session, the kids were happy to share problems they came across and solve them in a group. They were also able to think of solutions to dilemmas created by the teachers. In the last session, they were divided into groups and given several moral stories with different situations. "The situations were like when a friend mistreats you when you break a precious vase, a lost dog, migrating from one place to another and separation of friends. We asked them to make a skit and present. We were so happy they were able to present a skit and act. They understood all the situations. We were also happy that they made touching poetry for us." Recalled Nripa when asked to share her most memorable experience with the children. The orphanage in charge also shared his thoughts about the program with Odynovo. "It was a great learning experience for the children. They had exposure to various techniques of learning like hands-on activities, sharing, working in a group, thinking pair and share, and material-based teaching. And these concepts of teaching are not practiced in all schools in Nepal". When the program came to an end, every kid was given a pair of new shoes. Yet that was not the best gift they had received. They have got something more valuable and far-reaching, which is to learn to respect, and love each other and to solve problems together.
As a responsible tour operator, My Odyssey Tours has a strong commitment to making every trip have positive effects on every destination it operates. You can let Odynovo tailor-make a responsible tour around your requirements or read more stories of responsible travel to get more inspiration on your next trip.
What Our Clients Say About Us
"Great Customized Service" "Exceed All Expectations" "Highly Recommended"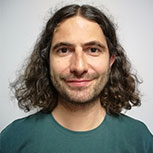 CONTACT A TRAVEL EXPERT
1-to-1 Service | Reply within 24hrs | Expert's Advice
STAY IN TOUCH WITH US
Subscribe to our newsletter so we can provide you with insider travel information, exclusive offers, and discounts.