Private Philippines Tours
There's no need for one to be convinced to travel to the Philippines, but if you're hesitating, listen to this: idyllic islands, spectacular mountains, emerald rice terraces, teeming mega-cities, unaffected Filipinos…The Philippines has all that and much more. So pack your bag and embark on a memorable Philippines tour with My Odyssey Tours. See the fusion of past and present in Manila, scale the volcanic landscapes in Tagaytay, dive into the crystalline waters at islands of Palawan, Boracay, Cebu, Bohol or Dumaguete, and trek through the emerald mountains and rice terraces in Sagada and Banaue.
Whether you are a beach bum, city slicker or the outdoors type, My Odyssey Tours has a Philippines itinerary to suit you. Explore now or let one of our professionals design your trip.
Read More
Show Less
Most Popular Philippines Private Tours
More
Southeast Asia Private Tours Including the Philippines
More

What Our Clients Say About Us
"Quick Reply" "Knowledgeable Guide" "Helpful Driver" "Highly Recommended"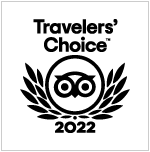 TripAdvisor Certificate of Excellence

since 2012

6000+

positive reviews

98%

would recommend us
Posts on the Philippines
The Philippines Highlights
The Philippines is a tropical archipelago country in Southeast Asia. It is made up of more than 7,000 islands. Geographically speaking, Luzon, Visayas and Mindanao are main areas of the whole country. And the capital city of the Philippines is Manila.
The country's rich biodiversity, mountains, rainforests, islands, beaches, coral wonderlands hiding in crystalline seas and diving sports are very fascinating among the most popular tourist destinations.
The Philippines is also blessed with charming local culture. Its historic sites and scenic spots, local conditions and customs are always attractive. Whatever island you choose to explore, you will never be disappointed.
Accommodation
The Philippines accommodation ranges from starred hotels to motels, inns and B&Bs. You can have a wide range of choices for different budgets. Generally speaking, compared with some remote areas, hotels in major tourist cities, such as Manila, Cebu City and Boracay, can provide better accommodation, more convenient facilities, and higher qualities of service.
Transportation

Getting to the Philippines
Because the Philippines is an archipelago, it is more convenient for visitors to arrive here by plane. The Ninoy Aquino International Airport in Manila is the main hub for air travel to the Philippines.
Other international airports are located in Cebu, Clark Freeport Zone, Angeles, Davao, Kalibo, Laoag and Zamboanga. More than 30 airlines frequently connect to Asian, European, Middle East and North American countries.
Besides, Philippine Airlines, Cabu Pacific, PAL Express, Air Asia and Tiger Airways are among the national carriers.
Getting around the Philippines
Within the country, flying is also popular, as it is fast, convenient and inexpensive. But it is important to note that some airports, which only have small aircrafts, will have high requirements for carry-on luggage. So we suggest you travel as much light as you can.
Other transportation, such as taxi, ferries, trains and buses can be seen here and there. It is quiet convenient for you to travel around the whole country. Besides, some characteristic local transportations will attract your attention. For example, jeepney is the most popular means of public transportation in the Philippines. They are known for their crowded seating and flamboyant decorations, which have become a ubiquitous symbol of Philippine culture and art. Banca is also famous in the Philippines. It is a boat, shaped like a crab, which looks very funny, but strong enough to against big waves. These boats are floating all along the waterfront and are used for cargo, fishing and passenger transportation.
Tourist Visa
To enter the Philippines, it usually requires that your passport must be valid for at least 6 months from the date of your arrival. While other countries' citizens, such as Australian, American, Canadian and British, need only a valid passport for the duration of the stay. Different periods have different policies. We suggest you check with the embassy before the travel.
Citizens of nearly all countries can enter the Philippines without a visa for less than 30 days. If you stay in the Philippines for leisure purposes for up to 59 days, you should get a tourist visa from the Philippines Bureau of Immigration before you travel.
Best Time to Visit
The Philippines is generally hot and humid throughout the year. The northern Philippines has maritime tropical monsoon climate, and the southern Philippines has tropical rainy climate. Most areas have obvious seasonal difference, which is divided into three seasons, i.e. cool season, dry season and rainy season.
Cool season (December - February): the northeastern monsoon brings cold winds from north, which creates cool and dry weather.
Dry season (March - May): the Philippines experiences a hot summer. The average temperature can range from 25 degrees Celsius to 32 degrees Celsius with humidity around 77 percent.
Rainy season (June - September): It is actually not so terrible. Each region will have certain regular rain (e.g. morning, noon, evening), and it will not last too long. Besides, the air will be very comfortable after the rain, and the sun will be brighter.
Most tourists visit the Philippines between December and February when most of the country is under its best climate conditions. You can have more fun in exploring The Philippines' top tourist sites. However, as peak season always attracts more people, it will be difficult to book a hotel, and all sorts of travel expenses will be much higher, especially during Christmas/New Year.
The Philippines Travel Guide
Culture and History

The Philippines is a multi-nationality country, which means the colorful and various culture is its unique charm. Besides, the colonial experience has contributed significantly to the systems and institutions of the Philippines, including finance, government, judiciary, education and other fields. One of the most notable influences to the Philippine culture is Roman Catholicism, which is still the dominant religion in the country.
Before the 14th century, the Philippines was not a unified island nation like it is today. It mostly existed in the form of various native tribes. In 1521, the explorer Magellan leaded a Spanish expedition team to the Philippines islands, and made their first contact with the people there. By 1565, several Spanish expeditions took the dominion of most Philippines islands, and governed these islands for nearly 400 years. In 1898, the Philippines declared independence, establishing the first republic of the Philippines. But in the same year, the United States occupied the Philippines, after signing the Treaty of Paris. When World War II broke out, the Empire of Japan invaded and occupied the second republic of the Philippines (puppet regime) from 1942 until they were defeated by the Allied Forces in 1945, then, the Philippines was ruled by the United States again, and became its colony. After one year's struggling, the Philippines finally became fully independent, and established the third republic of the Philippines.
Eating and Drinking

The Philippines owns its unique and profuse food culture. Rice and corns are the main food of the Philippine people. In most area, people are used to eat with hands. No plates, no forks, no spoons, and no chopsticks. When you have meals, you just take your food with your fingers, gently roll it between your index and middle fingers and thumb, and dip it into some sauce, mix it with a vegetable or a piece of chicken, then put the whole thing into your mouth.
We'd like to introduce some featured food of the Philippines to you: Lechon is a popular festive dish, which is a whole roast pig. And other characteristic food will show you a different world of the local delicacies. For example, adobo is the stewed chicken or pork with vinegar. Kare-Kare is a kind of fried ox tripe. Crispy Pate is roasted pig leg and so on. Besides, there are a large variety of tropical fruits and seafood in the Philippines, and they are particularly delicious. Of course, western-style food can be easily found in most cities of the Philippines.
Geography and Environment
The Philippines has a territory of about 300,000 square kilometers. It is situated in the Western Pacific Ocean. As an archipelagic country, the Philippines's coastline is 36,289 kilometers long, which makes it the 5th longest coastline in the world.
The Philippines has a tropical maritime climate, which is usually hot and humid. Most of the mountainous islands are covered with tropical rainforest. The suitable environment attracts lots of biologic species settled down.
On the other hand, the Philippines sits on the circum-Pacific seismic belt, which means the whole country is often affected by earthquakes and typhoons. However, this type of geographic environment also brings some favorable objective factors, such as abundant natural resources and some of the world's greatest biodiversity.
Shopping
In the Philippines, you will never miss the opportunities of shopping. As the country has everything from farmers markets, street markets and other kinds of markets, you will find whatever you want to buy, such as luxury designer goods, traditional crafts, art, electronics… Everything is here.
There are several recommended shopping malls of the Philippines:
Manila
Greenbelt
Greenbelt is one of the large shopping malls in Manila, which is divided into Greenbelt 1 to Greenbelt 5. It gathers nearly all the global and domestic well-known brands. The quality goods plus inviting price will let you marvel at Manila's shopping paradise.
Ayala Center
It is a shopping and cultural district, which is second to none in Manila. It is known for its vast choices of shopping, entertainment and cultural products.
Cebu City
SM City Cebu
SM City Cebu is a large shopping mall located in Cebu City, which is the 4th shopping mall owned and developed by SM Prime Holdings. It has wide range of shops, and FREE WIFI! You will have great shopping fun.
Boracay
D-Mall
D-Mall is not only the most famous shopping mall in Boracay, but also a paradise for entertainment and delicacy.
Pasay
SM Mall of Asia
SM Mall of Asia is in Pasay. In the early period of building this mall, it was once claimed to be the biggest shopping mall of Asia. And now, it has entered a large amount of international brands and local brands.
Quezon City
SM City North EDSA
SM City North EDSA is located in Quezon City. It is the first large shopping mall of SM Prime Holdings, and now, it becomes the largest shopping mall in the Philippines. It owns department stores, supermarkets, DIY stores, outdoor theaters, cinemas and other facilities.
In addition to the above shopping malls, there are other good places for shopping, such as Island City Mall in Bohol, Bohol Quality Mall in Tagbilaran City, Robinsons Place Palawan and NCCC Mall in Puerto Princesa.
Besides, some local markets are also attractive for many tourists. You can find a lot of things to buy for a very moderate price. And bargaining is acceptable in these markets. Here are some popular local markets recommended to you.
Manila
Quiapo Market
Quiapo is a district in Manila which is known for its market. When you visit the Quiapo Market, you may find lots of delicious fruits you've never seen or tasted before. Furthermore, if you haggle, there is always a discount. The prices are much cheaper compared to that of malls and supermarkets.
Salcedo Market
Salcedo Market is located in the Makati City of Manila. It offers many selections from casual snacks, organic products to beautiful arts and handmade crafts, which is full of talent and creativity. It is one of the most frequented markets in the metro, always flocked by a crowd of people.
Greenfield Weekend Market
The Greenfield Weekend Market is at Greenfield District in Mandaluyong, Manila. You can find organic products, shop for arts, watch musical performances, hunt for great deals, etc. It is really a lively market!
Quezon City
Sidcor Sunday Market
Sidcor Sunday Market sells meat, seafood, fruits, vegetables, poultry, clothing, furniture, plants and other retail goods. You will never get hungry or bored here. Even if you just look around and don't want to buy anything, it is still a fine place for a leisure walk around this area.
Most malls, department stores, supermarkets and local markets are open seven days a week, and there are also some 24-hour convenience stores in tourist areas.
Festivals

New Year's Day
New Year's Day is considered as a significant festival in the Philippines. Filipinos take it as their visions of building a happy and bountiful life in the New Year. People will reunite on New Year's Eve, which is on December 31, to enjoy a scrumptious mid-night meal. Many places will perform lion dance and dragon dance. Spectacular fireworks display will light up the evening sky.
Ati-Atihan Festival
Ati-Atihan Festival is celebrated in Kalibo, Aklan. It is a kind of religious celebrations in the Philippines, which is celebrated in the third weekend of January. Ati-Atihan features a characteristic parade. On this festival, you will find the streets are full of face-painted dancing celebrants, original costumes and thumping drumbeats. On the streets, people perform tribal dances on the rhythms of the drums, which make this festival so passionate. You are welcome to join in the parade and dance with them. It is truly a unique experience not to be missed.
Black Nazarene Procession
It takes place on 9th, January and Good Friday, in Manila. This festival is to commemorate the Black Nazarene. The Black Nazarene is a life-size and black wooden statue of Jesus (or Nazarene) in Quiapo Church. It is the largest procession in the country. The best part of this parade is closing to noon, when large amounts of barefoot men join the annual procession, and scramble to the statue. Everybody in the procession tries to touch the statue. They believe that a miracle will happen after touching it.
Pahiyas Festival
It is a Harvest Thanksgiving Festival to the Patron Saint of Farmers. Pahiyas Festival is celebrated in Quezon on 15th of May. On this very day, people will decorate their houses with different-colored vegetables, fruits and their other harvest, with a meaning of competition. Once announced that who is the winner in the end, the decorations on the house can be cooked and eaten up. Besides, grand carnival parade is also an important part of this festival. People from all directions will be well dressed up like prince or princess. And they would be glad to take photos with tourists.
Travel Tips
Time
The Philippines is 8 hours ahead of GMT. On your first arriving day, we suggest you spend the rest of the day exploring the nearby streets, or resting and recovering from your jet lag.
Electricity
Note that the Philippines uses electricity at 220V/60Hz with type A, B or C plug sockets. If you are planning to bring some electronic gadgets that use different voltage, you will need a transformer or an adaptor.
Language & Religion
Filipino is the official language, and hundreds of dialects are found in the Philippines. However, English is far more popular, which result in most Filipinos can speak English. It becomes convenient for foreigners integrating into the local daily life.
The Philippines is predominately Christian nation in Asia. About 82-84% of its population is Roman Catholic, 5% is made up mostly of Muslims. Besides, there are other beliefs like Buddhism, Taoism and Confucianism.
Money Issues
The official currency of the Philippines is peso, divided up into 100 centavos. The most common coins are in denominations of 1, 5 and 10 pesos. Banknotes in wide circulation come in denominations of 20, 50, 100, 200, 500 and 1000 pesos.
Considering that only a few establishments will accept foreign currency such as the US dollar and euro, we suggest you better change your currency into pesos before your trip. Most banks, airports and larger hotels can exchange certain foreign cash to pesos. And ATMs are widely available in cities and major tourist areas.
Health
Health issues depend on where, when and how you travel in Philippines. Most of the major cities are well developed, have modern hospitals and high quality of medical facilities. But traveling in remote areas is a different thing. It is sensible to take proper precautions. If you travel in the dry season, you must take it easy when you first arrive, prevent dehydration, heatstroke, prickly heat. You should also take precautionary measures to avoid being bitten by mosquitoes. Please make sure you have prepared with the right medical supplies and travel health insurance.
Clothing and etiquette for special occasions
It is worthwhile to note that restaurants and hotels do not have a dress code, but shorts would be regarded as improper and you'd feel really out of place. Moreover, dress conservatively and respectfully. Shoulders to knees should be covered - especially for women, when entering places of worship.
Another point worth noting is that don't call Muslims Moros. It's considered rude.
Besides, when you have a conversation with Filipinos, try to avoid Philippine domestic politics and religions. They are sensitive topics.
Muslims generally think the left hand is dirty that they abstain from transmitting goods with the left hand to person, especially food.
Packing
Light casual clothes in natural fibers, such as linen, silk, cotton, will make you feel comfortable in the heat and humidity. If you plan to travel around the islands, packing lightweight shoes is your best choice.
If you travel to the Philippines in rainy season, i.e. June, July, August, September and October, please be sure to pack an umbrella and a light raincoat.
A small bag or soft-sided rucksack is a practical option when traveling around the country, which can help you to keep your personal necessities tidy and safe.
Tipping
It is customary to give tips to the person who serves you. For example, in restaurants, a 10% tip based on the total bill is recommended, unless there is already a service charge on your bill, and then a tip becomes optional. Bar attendants, bellboys, taxis drivers and other people who offer you service, all expect to be tipped. Generally, a P10 to P50 tip will be appropriate. But the most important thing is that you'd better not pay coins, because it can be considered as a handout.
Tailor-Made Service
Customized Itinerary

Affordable
Price

Hand-picked Hotels

Private
Guide & Car

Reply Within 24hrs

Easy
Inquiry
Customize Your Tour