Why Travel to Morocco
Welcome to Morocco! It is an enchanting place where you can see kaleidoscopic colors, hear the melodic jingle of camel bells, and smell the fragrant air. There are countless ways for you to experience this country: visit the world-famous movie set and UNESCO heritage Ksar of Aït Ben Haddou; trek in the rolling and snow-capped Atlas Mountains; go on a pilgrimage to Hassan II Mosque; experience bargain with the local booth-keepers at the vibrant Jemaa el-Fnaa Square; pay great reverence at the Royal Mausoleum or take a leisurely camel-ride on the endless Sahara Desert. Whatever your Morocco tour wants to be like, our travel expert can customize a journey for you to make it happen.
CAPITAL

Rabat

CURRENCY

Moroccan Dirham

BEST TIME MAR - MAY
SEP - OCT

LANGUAGE

Arabic, Berber, French
Most Popular Morocco Private Tours
Have any ideas about a Morocco tour? Just send us an inquiry, and one of our travel experts will assist you in creating a private and customized itinerary based on your specific interests and needs.
Multi-Country Private Tours Including Morocco
A Morocco tour can be easily combined with its nearby countries based on our private & tailor-made travel service. View some of the most popular packages to get any inspiration.
What Our Clients Say About Us
"Great Customized Service" "Exceed All Expectations" "Highly Recommended"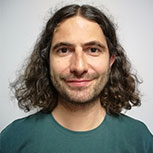 CONTACT A TRAVEL EXPERT
1-to-1 Service | Reply within 24hrs | Expert's Advice
Why Private Tour?
Unique and Premium Travel Experience
Morocco Travel FAQs
When is the best time to visit Morocco?

The best time to visit Morocco may vary depending on the destinations and activities. The best time to enjoy the city highlights is April - May, and September - November when the weather is mild. Summer is the best time to visit the beaches as the average temperature is about 26 ℃. For the Sahara Desert, the most comfortable time is early spring or fall, because sandstorms may occur during middle and late spring, especially in April. If you are planning a trek in the Atlas Mountain, the best time is April - May (for blossoming trees in the valleys) and September - October when the weather is the best. Generally, Morocco is an all-year-round destination with every season bringing something fantastic.

What is the currency in Morocco?

The local currency is the Moroccan dirham (MAD), while some places may accept the euro and US dollar unofficially. Banks are not so easily found in the souqs or medinas, but ATMs can be found near the main gates, tourist hotels, and in modern shopping districts. It's illegal to bring more than MAD100 of local currency out of the country, however, you can buy dirhams outside Morocco.

Is it safe to travel to Morocco?

Yes, Morocco overall remains a safe place with one of the lowest homicide rates in the world. But you'd better keep the following tips to avoid unwanted problems: Avoid walking at late night or in dark alleys; Keep money, passports, and other valuables in a safety wallet or a hotel safe deposit box; For women, dress conservatively (no low-cut tops and shorts) to show your respect to local culture and also avoid disturbing harassment; Avoid eye contact with men by wearing dark sunglasses.

What power plugs are used in Morocco?

The voltage in Morocco is generally 220 V, and outlets will fit the two-pin plug known as the Europlug. Watch out for American and Canadian appliances, which are made to be used with 110V, thus a power converter may be needed.

How is the accommodation in Morocco?

Morocco offers many kinds of accommodations for you to choose from, including luxury chain hotels, riads, bed and breakfasts, cottages, camps, bivouacs, etc. If you are seeking a premium trip, sleep in the best international or local luxury brand hotels for enjoyment and relaxation. If you are looking for more unique experiences, many options await you.

A night in a bivouac, a tent in the heart of the desert, will give you a distinct chance to fall asleep in the timeless silence and wake up to the world's most fascinating sunrise, which is truly a unique lifetime experience.

A stay in a riad, which is converted from a traditional Moroccan house or palace with an interior garden or courtyard, can make you feel a historic and authentic ambiance.

A stay in a cottage or hostel enables you to contact locals and experience their lifestyle.

Camping beside the beautiful coast in the mild Moroccan climate is the preference for surfers and adventurers.

How is the transportation in Morocco?

There are many transportation options for you to get around in Morocco:

Domestic flights
There are 18 airports in Morocco to help you explore the country, from north to south, saving your time for long distances.

Train
There is a rail network covering the entire country, which is a good way to meet local people, admire the enchanting landscape, and experience the local lifestyle. A high-speed train will serve the Casablanca-Tangiers route starting in 2018.

Public transportation within cities
You can choose from taxis, buses and trams (in Casablanca and Rabat) within cities. Prices are regulated and all taxis are equipped with meters.

Car rental
If you decide to rent a car, you should know that cars drive on the right side, and most cars have manual transmissions. National highways running north-south serve the entire country. Road signs are in French and Arabic.

Private car with driver
As a request, My Odyssey Tours can arrange a private car with a driver for you during your Morocco tour.
Top Sights in Morocco