With vibrant Nomadic culture exploding in Genghis Khan's land, the annual Naadam Festival has earned itself a name by attracting worldwide attention to its fascinating games and festivity. Follow our latest travel guide to enjoy the summer event held in every July.
What is Naadam Festival
Also known as the Mongolian Olympics, the three-day Naadam Festival is literally translated into "three manly games": horse racing, archery, and wresting - the traditional sports that people have been practicing since centuries ago:
Horse racing: Young jockeys, boys or girls from 5-13 years old, test the horses' skills to race along the plains for 15 to 30 kilometers. The inherited game ties the days of Genghis Khan to the present.
Archery: Opening to both men and women to compete under separate gender categories, but it tends to disappear due to insufficient participants.
Wrestling: A highly male-dominated competition that is more popular with urban residents. Formidable titles, such as elephant, lion, and Titan, are given to the winners of a different stage.
At the opening and closing ceremonies, visitors will also enjoy colorful parades performed by soldiers, athletes, and monks. Other by-contests like ankle bone games will be held outside the stadium too, with many Mongolian tents, musicians and food vendors amid the market-like atmosphere. Once a Buddhist holiday, today the festival commemorates the 1921 independence victory of Mongolia. UNESCO recognized the festival as an intangible heritage in 2010.
When & where is Naadam Festival celebrated
Each year from July 11th to 13th, Naadam Festival is held at the national stadium in Ulaanbaatar, the capital city of Mongolia. The opening ceremony kicks off at around 11:00 am and the closing ceremony takes place in the evening. Following or prior to the week, the rest of the country organizes similar games at a smaller scale as well.
Entrance ticket for Naadam Festival
To see the opening ceremony, wrestling and closing ceremony held at the stadium, be sure to get a ticket, which goes on sale a month before the event and long queues are expected. Price normally starts from $25 for the opening ceremony day but also varies depending on demand. The best option is to book tours in advance with a tour operator that includes the entrance ticket for Naadam. Even if you are unable to get a ticket to enter the stadium, you can manage to see the archery on the archery field and the horse racing outside the city all for free.
Travel advise for Naadam Festival
1. Taking the language barrier and rich historic stories into consideration, a private tour can maximize your visit to Mongolia. The free bus system the government built for the festival is very likely to ruin your experience.
2. Check your time with the competitions. Detailed information on the program is usually published on www.mongoliatourism.gov.mn in the first week of July.
3. A photography permit is available for professionals who wish to get closer to competitions held in the stadium. Your tour operator can help get one. Ask for permission when shooting people's portraits.
4. During the ceremonies and the games, you don't have to stick to your seat and are free to walk around for the best perspectives.
5. Bring a face mask to the horse racing field, which is extremely dusty!
6. Knowledge of rural Naadam Festivals is not widely spread and very few of them are announced on fixed dates, either ahead of or after the main festival. To go off the beaten path, you need to be flexible.
7. During the festival, monasteries, museums, and attraction sites are opened. But do contact your tour operator to make sure they are.
8. Naadam is beyond doubt a great event, but it should not be the only reason to visit Mongolia! Travel further to see amazing Gobi deserts, and mind-blowing nature reserves, and stay with a Mongolian family to experience the Nomadic life!
The wildness is calling - write to to craft a private tour to Mongolia based on your own interest!
What Our Clients Say About Us
"Great Customized Service" "Exceed All Expectations" "Highly Recommended"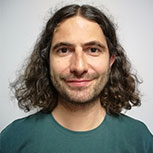 CONTACT A TRAVEL EXPERT
1-to-1 Service | Reply within 24hrs | Expert's Advice
SUBSCRIBE TO WIN A FREE TOUR
Subscribe to our newsletter for a chance to win a 5-day Japan tour for two people! And more insider travel news, exclusive offers, and inspiration will be sent straight to your inbox.