Upon talking about Egypt, we will think of its location: it is an Arabic country located in the northeast of the African continent, the beautiful Mediterranean Sea stands in its north, and the narrow Red Sea is in its east. According to the yearly travel report, Egypt has been attracting many visitors of different ages from around the globe to take a visit there. As a well-known country with an ancient civilization where lots of famous landscapes and locations can be easily found, Egypt can really provide travelers with a mysterious and amazing experience. If you are visiting Egypt for the first time, either alone or with your family, there are 10 places that you should not miss, and they will leave many unforgettable memories in your heart.
Cairo
Being the largest city in Egypt as well as the center of politics, economy, and culture, Cairo has many places for you to visit. You can enjoy the beautiful scenery along the Nile River during the day. Due to its long history, ancient Arabic buildings can be found anywhere. The mosque, as the most important carrier of Islamism, has been constantly becoming an art form of architecture since the 7th century BC.
The Egyptian Museum, located in the heart of Cairo, is an excellent place to learn about Egyptian history and culture. It's worldwide recognized because visitors can feel the unique and priceless cultural relic made thousands of years ago, and they will be surprised at how splendid the human civilization was in Ancient Egypt.
If you miss campus life, you can spend time visiting Cairo University, which won't let you be disappointed. Khalili Market will also be a good destination for visitors fond of buying handicrafts as souvenirs. But comparing prices at several stores is very necessary so that you will get a cheaper price that you can afford.
Giza Giza is famous for its three magnificent largest pyramids, which were built for the King of the Ancient Egyptian Dynasty between 2600 and 2500 BC.They are respectively the Khufu Pyramids, the Khafra Pyramids, and the Menkaura Pyramids. Fortunately, all of them are well protected and have not fallen into ruin.
When you visit these pyramids, you will definitely marvel at how they built such huge architecture without any engineering machines. Khufu Pyramid consists of 230 million stones, and each stone has a weight of 2.5 tons. The experts regard it as a miracle of mankind.
According to the local weather forecast, the best time to visit the Giza Pyramids is usually in the spring or fall, when temperatures aren't too high and it rarely rains.
Nile River The Nile River, originating from the East African Plateau and measuring 6670 kilometers in length, has been recognized as the longest river in the world. The water of the Nile River bred the ancient Egyptian civilization, and it also nourishes the people on its banks now; thus, it becomes so important for Egypt and many other African countries.
A cruise on the Nile River will give you a lot of fun. When you cruise to the west coast of the Nile River, the Temple of Edfu, built in the Ptolemaic Dynasty, will be in your sight. The best time to visit is from November to April of the following year. A Nile sailing boat is a better choice for your cruise if you want to go sightseeing in an unusual Nubian village and explore its fairytale houses and more diverse ethnic customs. On the way back, you can enjoy the sunrise at dusk, especially when the lights along the river are on; it's like a masterpiece of an oil painting.
Luxor Luxor is the site of a long-standing and well-established Egyptian civilization that played a significant role in Egyptian history. In Luxor, you will fall in love with so many places of historic interest and scenic beauty that you have never seen elsewhere. They are regarded as an open-air museum.
Choosing the best time to visit is a must for you. From March to April and October to November, the weather will be cooler compared with May to September. You will gain a lot of joy during this period when it's also not crowded in scenic spots and hotel fees are lower.
Karnak Temple is an important place for you to explore an ancient Egypt of fantasy from the past thousands of years. Slow down and take a look; you'll remember the prosperous scene with so many Ancient Egyptians walking and living there. The Luxor Museum will tell you more stories about ancient Egypt, and the antiques in the exhibition room will arouse your curiosity. If you love delicious food, please don't hesitate to go to Sofra Restaurant & Cafe, where you can taste many different kinds of foods, such as Egyptian food or other special foods. Shopping in Luxor is also recommended because many of the products are hand-made and memorable.
Saqqara
Saqqara, also called the "City of the Dead," is famous for its large ancient cemetery from different periods. The Pyramid of King Djoser, built of stone, is very worth visiting. Murals and reliefs on the inner wall of the grave are really exquisite and record different scenes from the lives of the ancient Egyptians. You can clearly see how they farm, go fishing, sail, and sing. The city is in the desert, having experienced thousands of years of time.
Aside from the Pyramid of King Djoser, Saqqara has many other pyramids to bury many kings from various dynasties. Papyrus has been found in the Pyramids, which may be proof that the Egyptians knew how to make paper 5000 years ago. Due to its mysterious pyramids, characters, and many other things, Saqqara was rated by UNESCO as part of the world's cultural heritage.
Aswan
From Cairo to Aswan, it only takes one hour by plane. In Aswan, you can feel free to enjoy the beautiful scenery of the Nile River. It will definitely be your favorite city. In the beginning, you can visit the Aswan Dam, which is a grand attraction with a comfortable tropical climate. Then, with a guide, take a boat to Philae Temple on Philae Island, which was designated a UNESCO World Cultural Heritage Site in 1979 and is a place full of myths that you must explore.
Unfinished Obelisk, 2 kilometers away from the Aswan urban area, should be your next destination to visit. There would be no pyramids without the obelisk. According to the survey report made by experts, the stone mined in the Obelisk has been found in most of the Pyramids or other ancient sites. Last but not least, the Aswan Museum is a good fit for those who love history and culture. You will see many vivid statues of kings and individuals, paintings, earthenware, and lots of handicrafts in the Islamic style.
Abu Simbel
Located on the west coast of Lake Nasser, Abu Simbel Temple is another famous world cultural heritage that has been a symbol of Egyptian wisdom. Because of the temples full of imagination and creation, it's also the location of the movie "Death on the Nile."
Four Ramesses statues, totaling 21 meters in height, stand in front of the temple; Ramesses II is the third ruler of the Nineteenth Dynasty. When entering the temple, beautiful murals and vivid pictographs will be in your sight, the inner space of the temple is very wide. But taking a photo is not allowed there.
In the 1960s, the Aswan Dam was established and made the water level rise; actually, the present Abu Simbel Temple is in a new location due to migration. Thanks to the efforts of experts from different countries around the world.
Hurghada
Before becoming a port city of travel and leisure, Hurghada was a small village. In Hurghada, the clear water of the Red Sea is first and foremost in your eyes. Together with the comfortable climate and endless beaches, it's an absolute paradise for travel and relaxation.
Walking down Mamsha Street to the highly recommended Halaka Fish Restaurant and tasting the seafood will be a perfect experience with no regrets. At night, when the street lights are on, taking a visit to Al Mina Mosque and Marina Newport with your friends or family will bring a lot of joy.
If you are a diving enthusiast, you can do it in the Red Sea. For someone who likes watching the scenery, the resort hotel will be a nice place for you where you can have a total view of the Red Sea.
Alexandria
As the largest port city along the Mediterranean coast in Egypt, Alexandria is not only a well-known busy entrepot for international trade but also a city with so many historic attractions. One who fails to reach Alexandria is not considered to have visited Egypt.
Pompey's Pillar on the ruins of the Serapeum Temple demonstrates the year's sovereign power, and two sphinxes are magnificent when approached. The location of the Citadel of Qaitbay originally belonged to the Lighthouse of Alexandria; however, the latter was destroyed by several earthquakes in history. All of the landscapes along the Mediterranean Sea can be seen from the Citadel of Qaitbay. Montaza Garden is a must-see attraction. It is surrounded by gardens, giving you a relaxing feeling. In Montaza Garden, you can take a sunbath and breathe the fresh air from the Mediterranean Sea. The Library of Alexandria collected countless precious books; if you have an interest in learning, it's a very suitable place for you.
Sharm el-Sheikh
Sharm el-Sheikh is most famous for its coral reefs. Lots of animals and plants live there, making it very popular among diving enthusiasts. As a coastal city with good infrastructure, it attracts millions of visitors from all over the world. Especially in winter, when it's very cold in many parts of the Northern Hemisphere, the climate in Sharm el-Sheikh is warm, and people can even take a sunbath or dive in the sea.
Sharm el-Sheikh is also called the "City of Peace," having witnessed the efforts made by peace-loving people. UNESCO praised Sharm el-Sheikh's contribution to the Middle East peace process. Many international conferences are held there, and if you are lucky enough, you will see lots of participants.
If you are planning to take your first Egypt tour, but don't know how to start, please don't hesitate to contact us, just simply tell us your interests and needs, and one of our travel experts will create a tailor-made itinerary for you within 24hrs.
What Our Clients Say About Us
"Great Customized Service" "Exceed All Expectations" "Highly Recommended"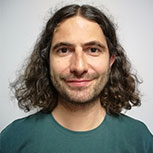 CONTACT A TRAVEL EXPERT
1-to-1 Service | Reply within 24hrs | Expert's Advice
SUBSCRIBE TO WIN A FREE TOUR
Subscribe to our newsletter for a chance to win a 5-day Japan tour for two people! And more insider travel news, exclusive offers, and inspiration will be sent straight to your inbox.