Private & Custom China Tours
Escorted by private tour guide & car, all itineraries can be tailor-made
For different travelers, an unforgettable trip to China can be defined in different ways. Be it a visit to the magnificent Great Wall in imperial Beijing, a closer look at the stunning Terracotta Warriors in historic Xi'an, a fun morning spent with the adorable pandas in Chengdu or an uplift boat trip along the idyllic Li River in Guilin. Of course the ancient and vast land in eastern Asia has more than just famous icons to offer. Let us know your preferences and tailor-make a China tour exclusive to you, or get some inspiration from the following sample itineraries first.
Read More
Show Less
Selected China Themed Tours
More

What Our Clients Say About Us
"Quick Reply" "Knowledgeable Guide" "Helpful Driver" "Highly Recommended"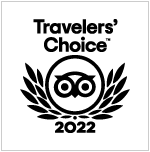 TripAdvisor Certificate of Excellence

since 2012

6000+

positive reviews

98%

would recommend us
China Highlights
It's hard to include all the highlights of China in one single page as it is a nation with extremely diverse cultures and terrains and with so many fantastic things to see and do. Here are the must-sees and dos combined with history, culture and scenery.
Accommodation
Partnering with many reputed hotel chains in China, we select those that enjoy a convenient location or tranquil ambience, and offer excellent service and facility. The hotel class ranges from standard to luxury to cater to travelers' budget and requirements. Depending on actual situation, our guests will probably get insider's benefits, such as competitive rates, room upgrade with our access to perks. Most of the hotels we recommend offer free Wi-Fi or access to the Internet. Modern accommodation may not be available in remote areas, for instance, in Guizhou.
Home stay provides authentic local experience that you shouldn't miss in cities like Xi'an and Guilin. The host can speak fluent English, and their house is clean, safe with excellent facilities to ensure a comfortable stay. During the stay, guests can visit local markets to do food shopping, cook the meal with the host's assistance, learn some after-meal activities like square-dancing!
Transport

Flight
China's civil aviation industry is booming. For international or domestic air travel, it is favorable to consider the award-winning Chinese airlines like Hainan Airlines and China Southern Airlines, who delegate My Odyssey Tours as their preferred tour supplier. In addition, we also work with renowned airlines worldwide to provide our guests an all-inclusive travel experience.
Rail
China's railway network is also enjoying a period of vigorous development. Many Chinese cities have been connected with the high speed rail (HSR), which is characterized by high speed, cleanness and comfort.
Private transfer
For our guests we arrange clean and well-maintained private vehicle with licensed and experienced driver who will ensure your comfort and safety on the road.
Public transport
Subways and buses are well developed and navigated in Beijing, Shanghai and Guangzhou.
Taxi
Taxi is available in most towns and cities. It is easy to get a ride especially with the help of some ride-hailing apps like Didi Chuxing or Uber (in developed cities only).
Cruise
Cruise is a suggested way to travel in order to see the mighty Yangtze River and the world-famous Three Gorges Dam.
Tourist Visa
To apply for any Chinese Visa, the applicant's passport must have at least 6 months validity left and 2 blank pages.
L Visa: visiting mainland China
Foreigners who intend to visit the mainland China as a tourist are required to obtain an L Visa, which is usually issued for stay of up to 60 days per single or double entry. US passport holder can request 10 years L Visa (not guaranteed) that allows multiple entry.
Visa fee: $140 USD
What to prepare: Actual passport, a recent 2X2 passport photo, detail travel itinerary with round-trip flight/accommodation information/etc.
How to apply: Download and complete the Visa Application form (Form V.2013) from the Chinese embassy website. After that, submit all the paperwork to the Embassy or Consulate. If you can't go personally, you can entrust a travel agent to do the application. Usually it takes four working days to process the service, while express service is available within three working days with an additional charge of $20.
Tibet travel documents
As independent travel is not allowed for foreigner visitors in Tibet, in addition to a Chinese visa, required documents include a Tibet Travel Permit for traveling mainly in Lhasa and an Alien's Travel Permit for traveling outside of Lhasa. Both can be obtained only via a travel agency or traveling with a licensed Chinese tour operator.
Permit fee: N/A
What to prepare: Scanned copy of your Chinese visa and passport, detail travel itinerary.
How to apply: Email the above materials to the travel agency. The application process usually takes three working days. The permit will be handed or mailed to you when you land in China.
Visas for Hong Kong and Macau SAR
US, Canadian, Australian and British passport holders enjoy the visa-free policy to visit Hong Kong SAR for up to 90 days and Macau SAR for 30 days with tourism purpose. For other nationals please go to the website of HKSAR Immigration Department to check relevant information.
Visa-free transit and Transit Visa (G)
Foreign visitors who have confirmed onward connecting flight tickets to a third country can enjoy the following visa-free policies according to their actual situations. Hong Kong and Macau are deemed as third countries as they adopt different entry regulations.
The 24-hour visa-free transit policy applies to nearly all nationalities.
The 72-hour visa-free transit policy applies to those who travel on direct transit in the following cities:
Beijing, Shanghai, Hangzhou, Xi'an, Guilin, Guangzhou, Chengdu, Chongqing, Harbin, Shenyang, Dalian, Kunming, Wuhan, Xiamen, Tianjin, Nanjing, Qingdao, Changsha.
The 144-hour visa-free transit policy is carried out in Shanghai, Jiangsu, and Zhejiang.
Note: The permitted stay length is calculated according to the scheduled arrival/departure time of your flight instead of the time you reach at immigration.
Passport holders from the following countries can enjoy the 72/144-hour visa-free transit policy but they are not allowed to leave the city they transit in:
Schengen Agreement Countries (24): Austria, Belgium, Czech Republic, Denmark, Estonia, Finland, France, Germany, Greece, Hungary, Iceland, Italy, Latvia, Lithuania, Luxembourg, Malta, Netherlands, Poland, Portugal, Slovakia, Slovenia, Spain, Sweden, Switzerland
Other European Countries (13): Russia, the United Kingdom, Ireland, Cyprus, Bulgaria, Romania, Ukraine, Serbia, Croatia, Bosnia-Herzegovina, Montenegro, Macedonia (FYROM), Albania
American Countries (6): the United States, Canada, Brazil, Mexico, Argentina, Chile
Oceania Countries (2): Australia, New Zealand
Asian Countries (6): Korea, Japan, Singapore, Brunei, United Arab Emirates, Qatar
What to prepare: Valid passport, confirmed onward ticket, Visa for a third country/region (if needed), a fully completed Arrival/Departure Card.
How to apply: Firstly, inform the flight carrier that you intend to apply for visa-free transit and completed the Arrival/Departure Card onboard. After taking off, head for immigration to process the visa-free application with the materials outlined above. You can claim your luggage and leave the airport after your passport is stamped with a visa-free stamp.
Transit Visa (G) is required when aliens fly directly through China and stay in the transit city for over 24 hours/claim luggage/leaving the airport. As Transit Visa is pretty similar to the Tourist Visa (L) in terms of application and fee, visitors are suggested apply for an L Visa instead.
Best Time to Visit
Although China's diverse climate makes it hard to give an answer that fits all places due to its sheer size, the warm and dry spring and autumn are usually considered as the best time to visit China, compared to the cold winter and hot summer.
Average temperate of major tourist cities in China

Clothes and items to pack
| | |
| --- | --- |
| Autumn | Jackets, light coats, comfortable walking shoes. |
| Winter | Padded jackets, woolen sweaters, gloves, winter hats, warm shoes. |
| Spring | Jackets, light coats, poncho. |
| Summer | Light cotton shirts, shorts, sandals, sun hats, poncho. |
Time to avoid
It is wise to avoid visiting China during the Spring Festival (between late January and February according to lunar calendar) and the National Holidays (October 1-7), which see huge crowds of domestic tourists traveling around the country.
China Travel Guide
Culture and History

As one essential cradle of the mankind, China boasts a checkered history which can be traced back to as far as five millenniums ago. It's a history that has witnessed the succession of multiple historical periods and a glorious civilization created by determined, exploring people with great originality. Their brilliant construction and manufacturing technology can be demonstrated in the great wall, the Grand Canal, and the Forbidden City where diverse cultural relics are on display; luminaries in science, philosophy, and culture, had also abounded, resulting in the four great inventions of ancient China (namely the compass, papermaking, gunpowder, and movable-type printing), and a cascade of literary masterpieces translated into dozens of languages. In this incredible land where the old meets the new, people have long been used to the fast-paced modernity yet still honor some centuries-old traditions, almost religiously. This cultural clash is most true in major cities like Beijing, Shanghai, and Guangzhou, where you may find, inside some state-of-the-art skyscrapers, couplets written by ink brush pasted outside the doors, a festive practice dating back to over a millennium ago. China's culture has introduced to the world many treasures, from Confucianism, ink painting, martial arts, mah jong, to edifying philosophy, and is therefore a culture both time-honored and ever polished anew.
Eating and Drinking
China's vast size makes its national diet vary accordingly. In terms of taste, people in the north prefer salty while those in the south prefer sweet; the eastern prefers sour and the western prefer pungency. Rice is the staple food for southern residents and wheat for the northern. The most used Chinese cooking techniques include pan and stir-frying, steaming, braising, simmering, etc. In addition, Chinese cuisine is particular about the harmony of color, aroma, taste and shape.
The must-eat food in China are Peking duck (Beijing), pan-fried baozi (Shanghai), hot pot (Chengdu), dim sum (Hong Kong or Guangzhou). Just in case you can't adapt to the new oriental taste, western food or restaurant can be easily found in tourist areas.
Tea is served everywhere in China, in meals or at leisure time. Chinese favorite tea drinks include green tea, herbal tea, black tea and oolong tea. Likewise, visitors won't want to miss China's important alcoholic beverages, such as the staple Baijiu (strong spirit of Maotai and Erguotou), domestic brand beers (Tsingdao Beer, Yanjing Beer) and wines (Zhangyu).
China is catching up with easy table manners, but it'd never be wrong to follow the following dining etiquette:
Respect the senior/elderly at the table by letting them read menu first or proactively pouring a cup of drink.
When sitting by a round table, turn the lazy Susan only when it's available.
Use two hands to hold the cup when making a toast.
Never use chopsticks to point at anyone (rude act) or leave them stick upright of the dishes (bad luck).
Geography and Environment
Located in East Asia, China is one of the largest countries in the world, with a population of approximately 1.4 billion, covering an area of 9.6 million square kilometers. The country has a great variety of terrains, ranging from towering snow-capped mountains to high plateaux, inhospitable deserts, deep river valleys, terraced hills, rolling plains, broad basins, etc.
Mountains account for nearly a third of the land, with the most notable mountain ranges being the Himalayas, the Tian Shan Mountains and the Kunlun Mountains. Snow mountains in the west help create the nation's two most important rivers: the Yellow River (regarded as the cradle of the Chinese civilization) and the Yangtze River (China's longest river).
The diverse topography of the country resulted in people's different ways of living that have changed gradually over time. Contemporary China is a contrast of quiet villages, bustling towns and cities, and thriving metropolises.
Shopping
China is a paradise for shoppers, with plenty of unique shopping experiences, from large shopping malls of Beijing, high-end boutique stores of Shanghai, to charming village markets of the less-travelled corners of the country.
What to buy in China
1. Silk
Chinese silk has been well-known to the world for centuries. There's no better place to buy silk than in China where it was born and refined. It's worth bringing home some silk fabric, clothing or scarves.
2. Tea
As the birthplace of tea, China remains one of the largest tea producers, with hundreds of different varieties of tea. Some of the world's finest teas such as Keemun black tea, Dragon Well green tea and Big Red Robe oolong tea are all from China. Don't leave China without picking up some of these teas.
3. Calligraphy art
Calligraphy is seen as the highest form of visual art in China. This centuries-old form of art is still practiced by many Chinese. Consider buying an antique art work or getting a tailor-made piece with your name on it.
4. Chinese knots
These traditional artistic handicrafts symbolize good luck and prosperity in China. Remember to take one back home for your beloved friend.
5. Paper cut art
The art of paper cutting requires a lot of care and effort, but the intricately beautiful result makes it all worthwhile. Though closely related to Chinese New Year, paper cut art works can be found all year round, most of which are associated with people, animals and flowers.
Festivals
China is a land of fascinating festivals. Experiencing Chinese festivals is a fantastic way to learn about the nations various traditions, culture, history and food. Below are some of the most important traditional Chinese festivals that you might want to be part of during your visit in China.
Spring Festival
Also known as Spring Festival, Chinese New Year is China's grandest and most important festival. The festival falls on the 1st day of the 1st lunar month, which is usually between January 21st to February 20th in Gregorian calendar. Celebrations can last two weeks with feasts, fireworks, fairs, parades, and decorative red scrolls. It's a great time for family and friends to gather together, waving good bye to the past year and welcoming a new year of happiness, hope, health and prosperity.
Lantern Festival
With a history of over 2000 years, the Lantern Festival is celebrated on the 15th day of the Chinese lunar month, marking the end of the Chinese New Year celebrations. During the festival, people set off fireworks, watch lanterns, guess lantern riddles, see lion dances and have tangyuan (a glutinous rice ball filled with sweet red bean paste, sesame paste, or peanut butter).
Dragon Boat Festival
This festival is also called Duanwu Festival and falls on the 5th day of the 5th lunar month. It is said to honor an ancient Chinese poet named Qu Yuan as well as to ward off evil spirits and disease. The most eye-catching activity of the festival is dragon boat racing and sticky rice dumpling is a must-eat snack on this day.
Mid-Autumn/Moon Festival
Associated with harvest and family reunion, the Mid-Autumn Festival or Moon Festival is the second most important traditional Chinese festival after the Chinese New Year. It falls on the 15th day of the 8th lunar month with full moon at night, usually late September to early October of the Gregorian calendar. On this day, family and friends get together to share reunion dinner, tasting delectable mooncakes and admiring the beautiful bright moon.
Travel Tips
Money
The currency in China is RMB (Renminbi). And the foreign currencies need to be exchanged into RMB so that they can be used. You can go to the Bank of China or other designated foreign exchange banks to exchange foreign currencies. The Bank of China can provide the exchange service of 22 kinds of foreign currencies banknotes and the Taiwan dollar. It is a good idea to carry some important foreign currencies such as US, Canadian or Australian dollars, or British pounds, which are more widely exchangeable in China.
In addition, you can exchange currencies in some hotels, restaurants or shops. You can carry the foreign currencies, which are exchanged from the unspent RMB through the exchange menu with six months validity, out of China.
At present, the foreign credit cards that can be handled in China include: Master Card, Visa Card, American Express Card, JCB Card and Diners Card.
Electricity
The standard voltage in China is 220V, 50 Hz. A variety of electrical outlets can be found in China. These outlets can accept the standard Type A plugs and common Type I plugs as well as Type C plugs. The three-star hotels or above will offer the uninterruptible power socket of 110/220v. And the socket is of round three or two pins in most hotels.
Health
Before visiting China, we recommend the following vaccinations to you to prevent contagious diseases in China: Hepatitis A, Hepatitis B, Japanese encephalitis, Rabies, Typhoid, Tetanus, Diphtheria and Measle. You can choose the vaccinations types according to your length of stay, planned destination, and health condition. It is a good choice to take your medical records that note you blood type, medications that you are taking, allergies, and other information.
Water is easily accessible in China, but the tap water is not suitable for drinking. In order to guarantee safety, all the water must be boiled or filtered except for bottled mineral water, which you can buy from the stores or supermarkets.
If you are afraid of the stomach upsets, it is better to take some stomach medicine before eating, even though the food is cooked or cleaned carefully.
Other Tips
1. When greeting, Chinese more like a brief handshake instead of embracing or kissing.
2. Tipping is not a common practice in restaurants.
3. You'll be much appreciated if you tip your guide and driver in recognition for their excellent service.
4. When dining, don't stick your chopsticks in the bowl and don't use chopsticks to beat the bowl.
5. Don't point your fingers at people. It is considered rude.
6. Most Chinese are friendly, but a little shy. In most cases, they will want to take a photo with you.
7. Due to China's internet censorship, popular foreign social network sites such as Facebook, Instagram, Twitter and YouTube are not accessible and everything Google related is blocked in mainland China. A reliable VPN is recommended to access these sites and services when traveling across the mainland.
Tailor-Made Service
Customized Itinerary

Affordable
Price

Hand-picked Hotels

Private
Guide & Car

Reply Within 24hrs

Easy
Inquiry
Customize Your Tour