Why Travel to China
China is a charming country that allures different travelers. Whether you are a history & culture enthusiast, a nature lover, a shutterbug, or a gourmet, it can always offer you something worth visiting: the magnificent Great Wall and the delicious Roast Duck in Beijing, the stunning Terracotta Warriors and the hand-made dumplings in Xi'an, the adorable pandas in Chengdu, and the breathtaking cruise trip along the idyllic Li River in Guilin, etc. Just tell us your preferences, and our travel expert will tailor-make a China tour exclusive to you.
CAPITAL

Beijing

CURRENCY

Renminbi

BEST TIME APR - MAY
SEP - OCT

LANGUAGE

Mandarin
Most Popular China Private Tours
Below are our most popular China Tours. With visits to the different top attractions in China, each tour has its magic. Pick one of the sample itineraries you are interested in to enquire about or contact one of our travel experts to get a tailor-made trip only for you.
Selected China Themed Tours
Have a special interest in culture or nature? Travel for celebrating life-changing moments? Whatever you dream for a China trip, our in-destination expert can help to make it into reality.
What Our Clients Say About Us
"Great Customized Service" "Exceed All Expectations" "Highly Recommended"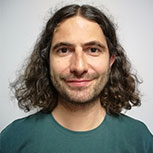 CONTACT A TRAVEL EXPERT
1-to-1 Service | Reply within 24hrs | Expert's Advice
Why Private Tour?
Unique and Premium Travel Experience
China Travel FAQs
Can I travel to China now?

Yes, China is open and ready for tourists. To enter China, you only need a valid visa, passport and an antigen self-test 48hrs before boarding. All types of Chinese visas, including tourist visas (L visas), can be applied since March 15, 2023. You may also enter China if you hold a valid visa issued before March 28, 2020, without applying for a new one.

What is the best time to visit China?

Although China's diverse climate makes it hard to give an answer that fits all places due to its sheer size, the warm spring and dry autumn are usually considered as the best time to visit China, compared to the cold winter and hot summer.

It is wise to avoid visiting China during the Spring Festival (between late January and February according to the lunar calendar) and the National Holidays (October 1-7), which see huge crowds of domestic tourists traveling around the country.

Is it a common practice to give tips in China?

Though tipping is not a common practice in restaurants, you will be much appreciated if you tip your guide and driver in recognition for their excellent service.

What is the transportation like when we visit?

When traveling to and from major cities, we usually arrange flights or rail for our customers. We work with renowned airlines to provide our guests with an all-inclusive travel experience. As for the rail experience, many Chinese cities have been connected with high-speed rail (HSR), which is characterized by high speed, cleanness, and comfort. When visiting the attractions in the same city, we arrange clean and well-maintained private vehicles with licensed and experienced drivers who will ensure your comfort and safety on the road.

How is the accommodation?

We select those that enjoy a convenient location or a tranquil ambiance and offer excellent service and facilities. The hotel class ranges from standard to luxury to cater to travelers' budgets. Depending on the actual situation, our guests will probably get insider benefits such as competitive rates and room upgrades with our access to perks. Most of the hotels we recommend offer free Wi-Fi or access to the Internet. Modern accommodation may not be available in remote areas, for instance, in Guizhou.

How should I dress in China?

Spring: Jackets, light coats, poncho.
Summer: Light cotton shirts, shorts, sandals, sun hats, poncho.
Autumn: Jackets, light coats, comfortable walking shoes.
Winter: Padded jackets, woolen sweaters, gloves, winter hats, and warm shoes.

What is the best way to visit the Yangtze River and Three Gorges?

Cruise is a frequently-chosen way to visit the mighty Yangtze River and the world-famous Three Gorges Dam which are abounding with amazing natural beauties and historic relics.

Do we have a chance to experience homestay during our visit to China?

Homestay provides an authentic local experience that you shouldn't miss in cities like Xi'an and Guilin. The host can speak fluent English, and their house is clean and safe, with excellent facilities to ensure a comfortable stay. During the stay, guests can visit local markets to do food shopping, cook the meal with the host's assistance, and learn some after-meal activities like square dancing!

Do I have to use a VPN in China?

Due to China's internet censorship, popular foreign social network sites such as Facebook, Instagram, Twitter, and YouTube are not accessible and everything Google-related is blocked in mainland China. A reliable VPN is recommended to access these sites and services when traveling across the mainland.

What are some basic etiquettes?

When greeting, Chinese more like a brief handshake instead of embracing or kissing. When dining, don't stick your chopsticks in the bowl and don't use chopsticks to beat the bowl. Under any circumstances, don't point your fingers at people. It is considered rude.
Best Places to Visit in China