Odynovo Travel Consultant Team
Passionate travel buffs who can create a life-changing travel experience
Turn your dream travel into reality by using one of Odynovo travel consultants, a group of avid travel buffs and meanwhile, professional trip advisors. Motivated by the notion that only when those who love and know enough about a place can he/she help realize other's dream, our people take regular visits to the places we operate tours to get the first-hand knowledge and a personal experience, and that is how we are more than capable of creating a trip of lifetime for you in the end!

From Asia to the Middle East, South America or Africa, any place or elements you want to include in your trip, just send an inquiry at no cost. You will then hear back from one from our team within 24 hours, who will strive at every turn to craft your desired travel style fitting all needs and budget until a voice from the bottom of your heart says: "This is my trip!"

So sit back and enjoy the always-there care from your travel consultant from start to finish. He/she is no further than just an email/a call away.
Why Choose Odynovo
Tailored itinerary

Tailor-made itinerary
Flexible travel date

Private tour

Private guide & A/C vehicle
Competitive & affordable price

Professional services

Quick reply in 0.5-24hrs
24/7 fully backup
Our Travel Specialists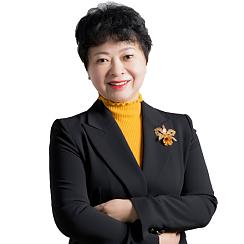 Candy Yu
Vice President & Sales Director
Having been in the line of tourism for over 20 years grants me a vision that helps Odynovo create what suits travelers best and exceeds their expectation. My current position as Vice President & Sales Director at Odynovo is dedicated to team management, service supervision as well as cost control - for anything related you are welcome to reach me at

.
We are passionate about our customers' travel. The slogan "You're not alone with Odynovo" brings purpose and continued success for us. It is my strong belief that Odynovo will see further achievements in years to come, and I'm glad you are part of it.